Welcome to the Data Distribution Service (DDS) Vendor Directory. The Directory is maintained by the Object Management Group ® (OMG ®), an international, open membership, not-for-profit technology standards consortium. The DDS Vendor Directory is a free tool to list or search for companies that provide a range of product and service offerings at the forefront of DDS. Click here to search or to list your company.
Vendors are listed in alphabetical order.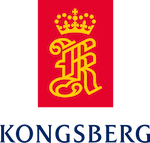 Company Summary
Kongsberg Gallium develops high-performance geospatial visualization and Command and Control solutions for critical applications where it's necessary to track the locations of thousands, or even hundreds of thousands of object in real time with a high degree of precision.
Our technology is often applied in mission-critical situations where human lives are at stake – in applications like air and missile defense, air traffic control, maritime traffic management, and search and rescue.
Our software solutions include the InterMAPhics geospatial visualization platform, and InterCom DDS – an open standard middleware solution for high performance data distribution.
InterCom DDS allows developers to quickly define and share real time data across systems, networks, platforms and processors, significantly reducing the effort required to integrate real time distributed systems. It addresses all data distribution requirements, from command sequences to data checkpoints and reconstitution. Due to its proven interoperability, InterCOM DDS is ideal for heterogeneous systems involving numerous networks and OS platforms and the flexible API supports a wide range of languages and environments.
InterCom DDS has been implemented in a wide range of Command and Control applications for military platforms including the U.S. SOCOM Command Craft Medium (CCM).
For more information, please visit http://www.kongsberggallium.com
---
OCI is a company of Software Engineers. We build high performance, real-time, mission critical middleware systems and integration solutions. Our goal is to make solutions more open, scalable, reusable, interoperable, and affordable.
OpenDDS is an open source native C++ implementation of the OMG OpenDDS leverages the ADAPTIVE Communication Environment (ACE) to provide portability and configurability across a wide variety of operating systems and deployment environments, including Linux, Windows, Solaris, and VxWorks®. Its quality of service (QoS) features include implementation of the full DDS specification and make OpenDDS ready for embedded systems usage. It also supports the Real-time Publish–Subscribe Wire Protocol (DDSI-RTPS) v2.2 specification, making it ready for dynamic discovery in highly distributed environments.
Use OpenDDS to connect everything from devices, to monitor & control systems, data management systems, enterprise-scale systems, and sophisticated analytics engines.
Free open source software (FOSS) — no vendor lock-in, maximum user control, no license fees, full access to the source code
Engineered for a broad range of domains — from real-time embedded systems to large-scale enterprise systems
QoS-enabled to meet the demands of mission-critical systems
For further information about OCI's IIOT practice please visit: http://www.ociweb.com/
---

PrismTech's customers build system solutions for the Internet of Things (IoT), the Industrial Internet and advanced wireless communications. PrismTech's Vortex Intelligent Data Sharing Platform for the IoT implements the Data Distribution Service (DDS) standard to support real-time data sharing between devices, machines and people.
Vortex is a crucial enabler for IoT systems that have to reliably and securely deliver high volumes of data with stringent end-to-end qualities-of-service allowing it to deliver the right information to the right place at the right time all the time.
Vortex provides an efficient solution for device-to-device, device-to-cloud and cloud-to-cloud Internet scale real-time data sharing and is typically used in IoT environments such as Smart Cities, Smart Energy, Healthcare, Transportation, Industrial Automation, Aerospace and Defense.
For further information about PrismTech please visit: http://www.prismtech.com
---

RTI provides the connectivity platform for the Industrial Internet of Things.
Our RTI Connext® messaging software forms the core nervous system for smart, distributed applications. RTI Connext allows devices to intelligently share information and work together as one integrated system. RTI was named "The Most influential Industrial Internet of Things Company" in 2014 by Appinions and published in Forbes.
Our customers span the breadth of the Industrial Internet of Things, including medical, energy, mining, air traffic control, trading, automotive, unmanned systems, industrial SCADA, naval systems, air and missile defense, ground stations, and science. The total value of system designs that trust RTI for their fundamental architecture exceeds $1 trillion.
RTI is committed to open standards, open community source and open architecture. RTI provides the leading implementation of the Object Management Group (OMG) Data Distribution Service (DDS) standard.
RTI is the world's largest embedded middleware provider, privately held and headquartered in Sunnyvale
For further information about RTI please visit: http://www.rti.com
---

Twin Oaks Computing, Inc. is a company dedicated to developing and delivering quality software solutions. Our team of engineers includes key individuals with advanced degrees and extensive experience in industry. We have integrated middleware technologies into real-world, complex information systems. We leverage this world-class technical experience for the benefit of our clients to provide innovative and useful communication software systems.
We respect that our customer's time is valuable and strive to provide the quickest valuable responses in the industry. Whether you are evaluating our software, exploring an R&D project, or dealing with critical commercial deadlines, we will always provide prompt, professional, and responsive support.
Small from every angle, our full-featured implementation of the Data Distribution Service is measured in Kilobytes not Megabytes. This compact implementation is unique in the middleware industry. With this small library size, low line of code count, and minimal run-time resource requirements, our CoreDX DDS is a lightweight, cross-platform, cross-language IPC solution perfect for the full spectrum of IoT applications.
For further information about Twin Oaks Computing, Inc. please visit: http://www.twinoakscomputing.com/
---